Women's Club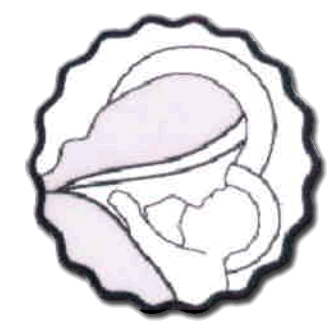 The St. William's Women's Club encompasses all the women of the parish. They provide services to the parish and promote general welfare and fellowship among its members. They also have a catering service for celebrations held at the church. Meetings are held in the Family Life Center, Rooms A and B on the second Wednesday of the month at 7:00pm. All women of the parish are encouraged to attend.
ST. WILLIAM WOMEN'S CLUB COMMITTEES
The committees provide services to the Parish and promote general welfare and fellowship among its members.
Sunshine
This committee is chaired by Anna Stringfellow and is responsible for sending out appropriate cards to members of the parish who are sick, the families of those who have died and a welcome card to the new families.
Kitchen
The chair of this committee is Judi Harper; she is responsible for the operation of the kitchen including the purchasing of all consumables for the club. She will be assisted by various club members at each function that the Women's Club sponsors. Her committee members may vary from function to function.
Shelter Breakfast
The chair for this committee is Lillian Best. She has a set committee which assists her each Thursday morning to provide breakfast for the homeless women and children being cared for by the Sisters of Charity Shelter. She may at times ask for items for these women for certain holidays; at such times, any member of the Women's Club may participate.
CETA (Caring Enough to Act)
The chair for this committee is Shirley Maes, and she, if necessary at some point, will enlist additional members to assist her. This committee recommends to the Executive Board parishioners who are eligible to receive a Kroger Gift Card to help them through financial difficulties. The names of recipients are not divulged.
Nursing Home
Ruthann Olson has been chairing this committee for 10 years. She has 2 or 3 individuals who assist her each Wednesday at the nursing home for her service. Anyone wishing to participate at the Nursing Home should contact their director for information regarding when and what type of help is needed.
Repast
This committee is chaired by Evelyn Cox; the purpose of this committee is to provide a meal to family members, friends and parishioners after a death. Evelyn has a core committee but anyone is welcome to assist any time a repast is being provided. Also you will be asked occasionally to provide a food item for those attending the repast.
Hospital Food
The chair for this committee is Diana Smith. She will be seeking the names of a couple of additional members to assist her. This committee, at each meeting, asks for volunteers to provide sandwiches (which must be cut in half and wrapped separately), fruit, chips, cookies or any item suitable. Food items should be brought to the Family Life Center on the last Wednesday of each month by 9:00 AM. The committee will then see that the food is taken to the Methodist North Hospital ICU waiting room.
Welcome Committee
This committee is responsible for issuing name tags to all attendees at each meeting for at least 3-4 months. This will enable all members to learn the names of the newest members. Also this committee will be responsible for introducing new members who attend for the first time and seeing that they are made welcome.
Homeless Bags
Carol Hunter is the chair of this committee. These bags are provided to the homeless in the Millington/Memphis area. She will at times give the membership a list of items needed for the bags; ie., toothpaste, soap, toothbrushes, deordorant, etc.
Photography Committee
Debbie Breckenridge and Mary Heburn are co-chairs of this committee. This committee is responsible for taking photographs at all Women's Club meetings and activities. These pictures will be placed in photo albums for future social gatherings.
Audit Committee
This committee will serve at the will of the President on a biannual basis. They will be tasked with reviewing and auditing the books of the treasurer. This committee will not be named.
MEETINGS:
Second Wednesday of the month: 7:00pm
LOCATION:
Family Life Center, Rooms A and B
Alternate - main cafeteria area
Current Officers:
President - Katherine Hyde (901) 482-3335
President Elect - Mary Heburn (215) 266-5244
Vice President - Monette Ray (901) 835-2056
Secretary - Debbie Breckenridge (901) 359-7063
Treasurer - Maria Boyett (901) 840-2410
Past President - Shirley Maes (901) 647-6111