Knights of Columbus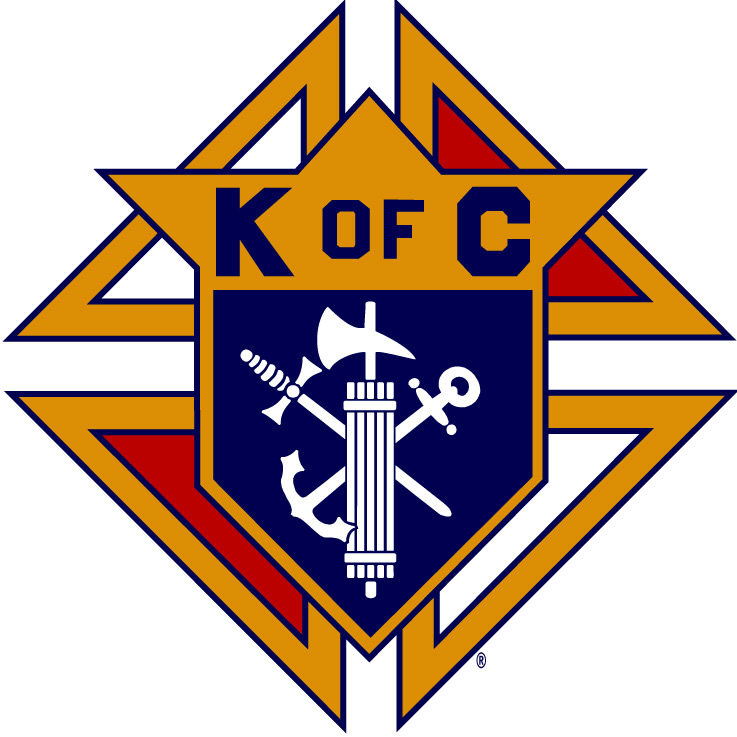 St. William Council 6321
The Knighs of Columbus is an international organization for Catholic men 18 years of age and older. They are dedicated to the service of God, church, family, country and their fellow man. Their purpose is to provide fundraising and service projects, along wiht fellowship and friendship to the parish and the community. Meetings are on the first Thursday of the month at 7:00pm in the school cafeteria. For more information, please call 262-5634.
Officers
Grand Knight: Chris Pond
Deputy Grand Knight: Rick Miller
Chancellor: Mike Schmall
Warden: Ron Carter
Advocate: Mark Hunter
Treasurer: Jim Elliot
Recorder: Buddy Kuhstoss Lecturer: Arthur Metcalfe
Outside Guard: Daniel Avanzi Outside Guard: Bob Duncan
Inside Guard: Charles Farley
Inside Guard: Alex Marlow
Trustee 3rd Year: Gerald Bach
Trustee 2nd Year: Joe Kons
Trustee 1st Year: Ricky Ancar
---
Links
Official Site of St. William Council 6321
Official Site of the Supreme Council
Official Site of Our Founder - Father Michael J. McGivney
Official Site of the Tennessee State Council
Designated Official K of C Suppliers
FOR FULL LINE OF K OF C SUPPLIES - Capes, Chapeaux, Swords, Flags, Plaques - The English Company, Inc.
FOR COUNCIL EQUIPMENT, ROBES - Capes, Chapeaux, Fourth Degree Items - Lynch and Kelly, Inc.
FOR FOURTH DEGREE TUXEDOS - Approved K of C Dress Code - Chilbert & Co.